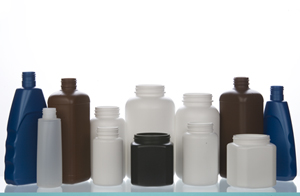 Arch provides Extrusion Blow molding solutions to meet our customer's specific requirements and design criteria. Our expertise lies in providing high quality innovative solutions for custom blow molded bottles in a wide variety of resins such as HDPE PP, LDPE etc.
Few of the features that Arch offers in EBM are-
Extrusion Blow Molding technology can be used in versatile applications with narrow calibrated neck bottles, wide mouth jars / packer bottles,
and our versatile platforms can take care of bottles from 50ml to 10 liters.
Arch has developed the infrastructure on all EBM platforms to provide a quick turnaround for unit cavity mold sampling.